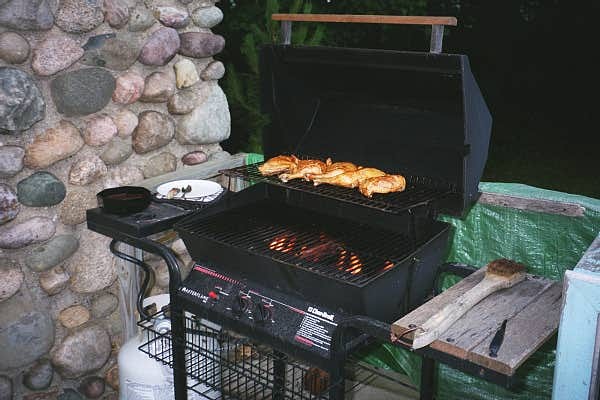 The Secret is out - this is what really happened to Foghorn Leghorn? (Marvin you're restricted to this universe until the investigation is over)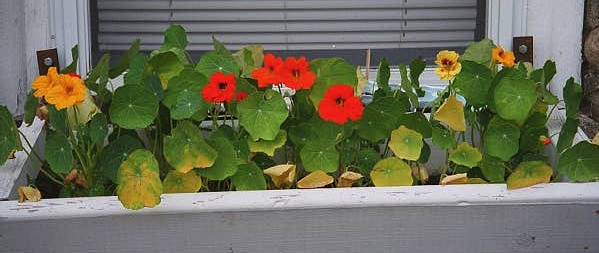 Flowers that are surviving! Tried to grow stuff for three years in the window boxes to no sucess. So far they are living and we even got Hummingbirds that visit them!!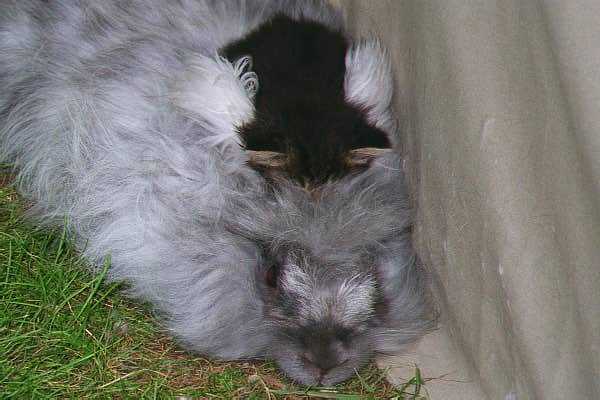 Saw this bunny at Silverleaf and then I noticed the Kitten, what a wonderful warm and soft bed! I imagine some joke could be made about a pussycat between the Rabbits ears....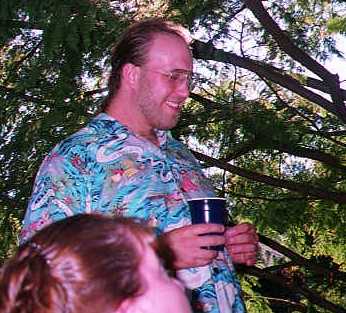 Rob the Chemist, relaxing after a long day. Well it was his wedding after all so I guess he deserves a break. Who would have known that a Spartan teaches at a school whose colors are Blue and Gold, and after we blew up all 150 balloons so quickly too!