Held in Galesburg Michigan. Film is being processed as I type, we went and claimed victory once again. Wow what a fun festival, about a eighth the size of MRF - no big commercial advertisements, and much more fun!! Me bought big BLADE!!! Hehehehe - watch'em run now!!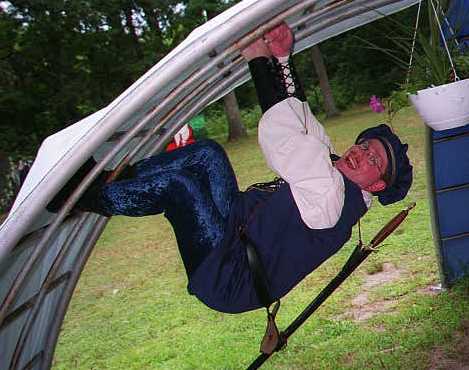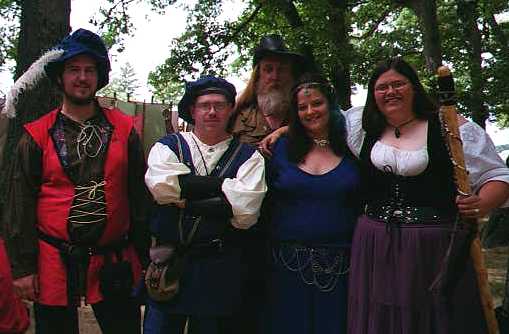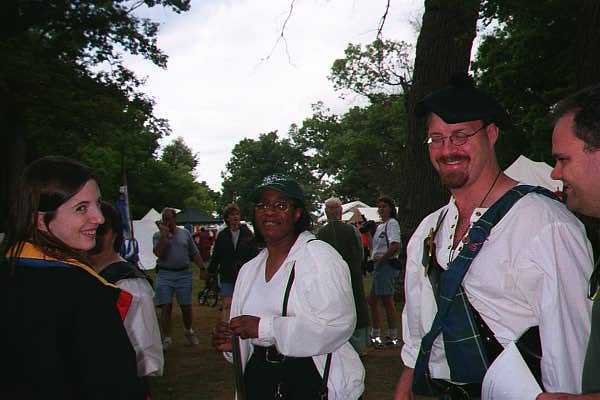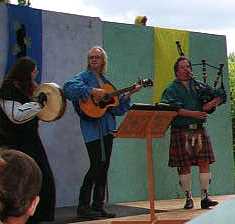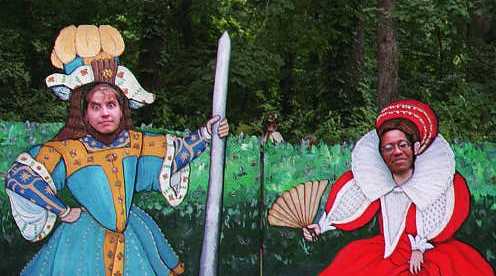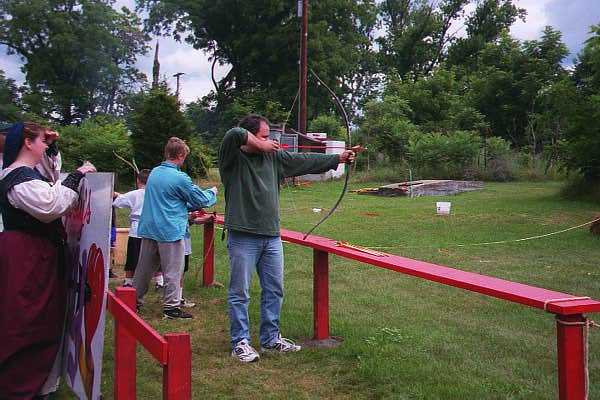 Michigan Renaissance Festival 2000
Held in Hollygrove, Michigan (near Holly) this has been a annual trek for years. Granted it has grown too much and gotten to comercial attracting sloths and Urbanites with Cellular Phones and Nextels whom have seen the Zena Series on TV or rented "Men in Tights" a few too many times by the masses, but still can be much fun for a Medieval fanatic who doesn't mind dealing with the lower classes (frequent stops at the Guiness Tavern or the Dragons Breath - Arcadia Brewing - doesn't hurt either!) Maintaining a state of moderate altered Mental Status assists in dealing with the cheap costumes, war cries (how does Zena fit in to the renaissance?), and electronic noises. This fest isn't until later in the summer so watch for photos then!!!