Snotter has taken to hiding under my desk in the bedroom to avoid the kid. He may scoff at Zoonie, but Seate had the same energy when he was Zoonie's age!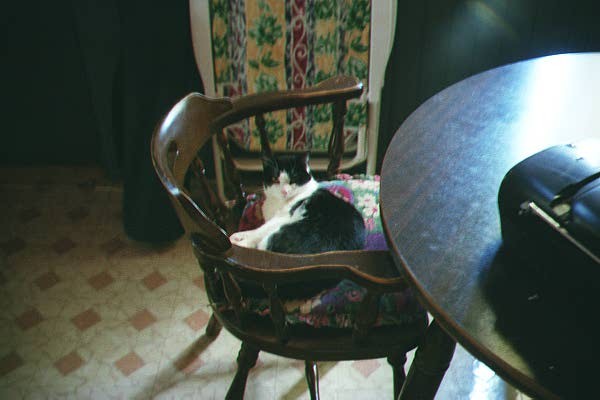 And it is in a Sunbeam to boot - CAT HEAVEN on earth (wheres the Meals on Wheels?)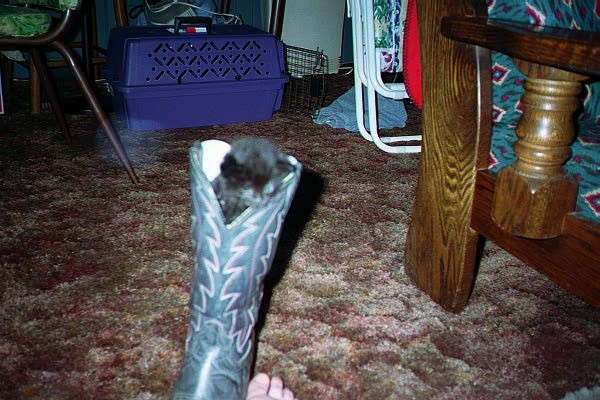 Ya See! It was destined to happen, mom gave him the boot as a kitten and dad gave him the boot when he ended up being too wild for an indoor cat. Ollie left our home after a year of hoping he and the other cats would adapt to each other.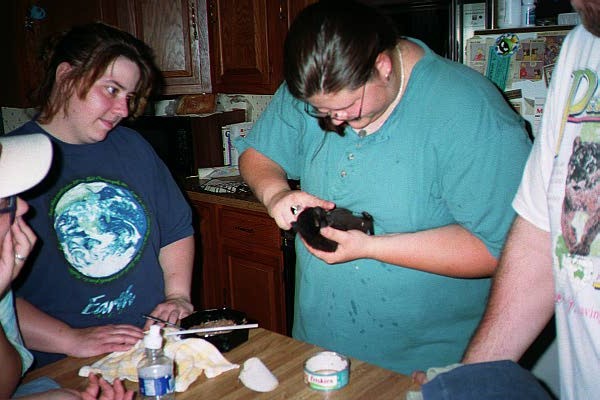 Here is Oliver just a few minutes after we found him on the road, before we went searching for his siblings and buried his real mom we had to try to feed him somehow. Susie worked in a vets office and suggested we try some water'd down food - sure enough ollie scarfed it down - Presto bang and Ollie your weaned!!